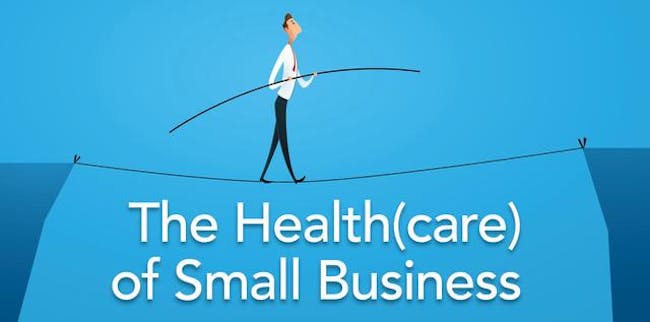 ---
Due to the Oregon Governor's order of no public gatherings of more than 250 people, the The Health(care) of Small Business at the Aladdin Theater on March 18, 2020 has been canceled. Refunds will be processed as soon as possible in these unprecedented times.
ALL SALES ARE FINAL. PLEASE, DOUBLE CHECK YOUR ORDER BEFORE PURCHASING. NO REFUNDS.
TO ACCESS PRESALE TICKETS, CLICK ON "TICKETS" AND ENTER THE PASSWORD ON "ENTER PROMO CODE"
A smart, interactive conversation about how healthcare policy impacts local business
Small businesses are the forgotten voices in healthcare policy, despite paying more for health- care benefits and receiving less.
On March 18th, 6 pm, the small businesses community of Portland is invited to the Aladdin Theater for an evening of lively panel discussions and edgy debates. Dr. Adam Gaffney, veteran of a Fox News interview, will entertain as he tries to gracefully fend off tough audience questions about a single-payer healthcare system while a talented moderator will keep the discussion on-track and focused.
Then we open the discussion to our audience to share their views with good humor and to fire tough questions at Dr. Gaffney, President of Physicians for a National Health Program. Check him out in this video and plan your comments.
We might not come up with a solution on how to solve health care for small businesses, but we will certainly leave better equipped to fight for what we need.
This event is sponsored by Oregon Health Forum and the Oregon Physicians for a National Health Program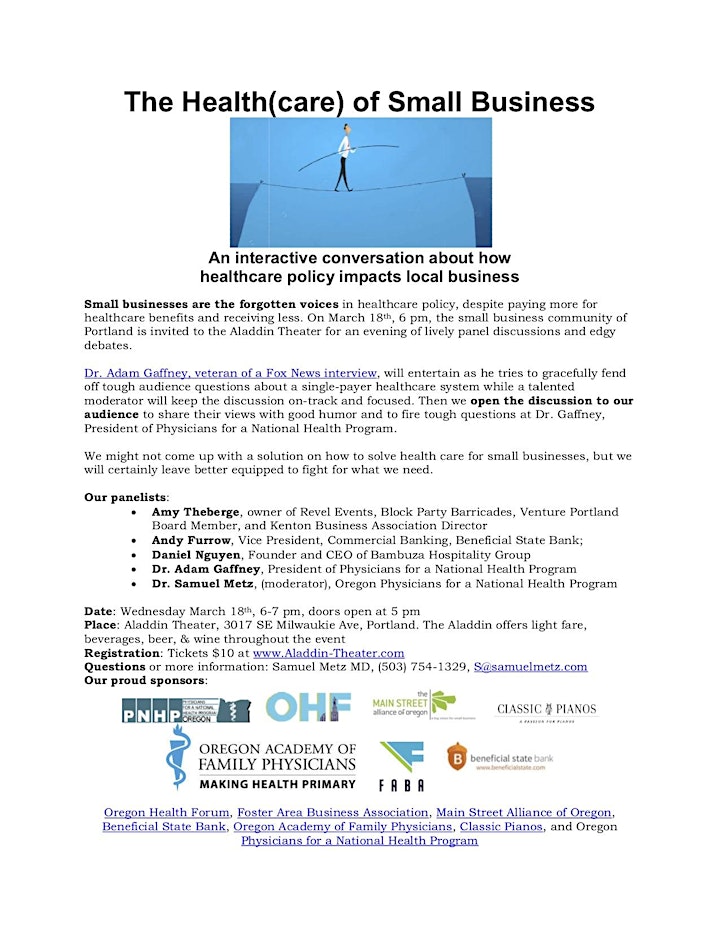 Venue Information:
Aladdin Theater
3017 SE Milwaukie Ave.
Portland, OR, 97202